Our Rating
A great little car that has unintentionally put itself in the "warm hatch" segment. More power, torque and kick than any other standard hatch makes it a surprisingly fun ride.
User Ratings (

4

Votes)
Rating system explained
On paper, the Ford Focus LZ hits the mark perfectly – and so to when tested. 132kW of power, active torque transfer, great infotainment system, top notch tyres and a nice little grunt to it leave the Focus impressing even the dullest of drivers.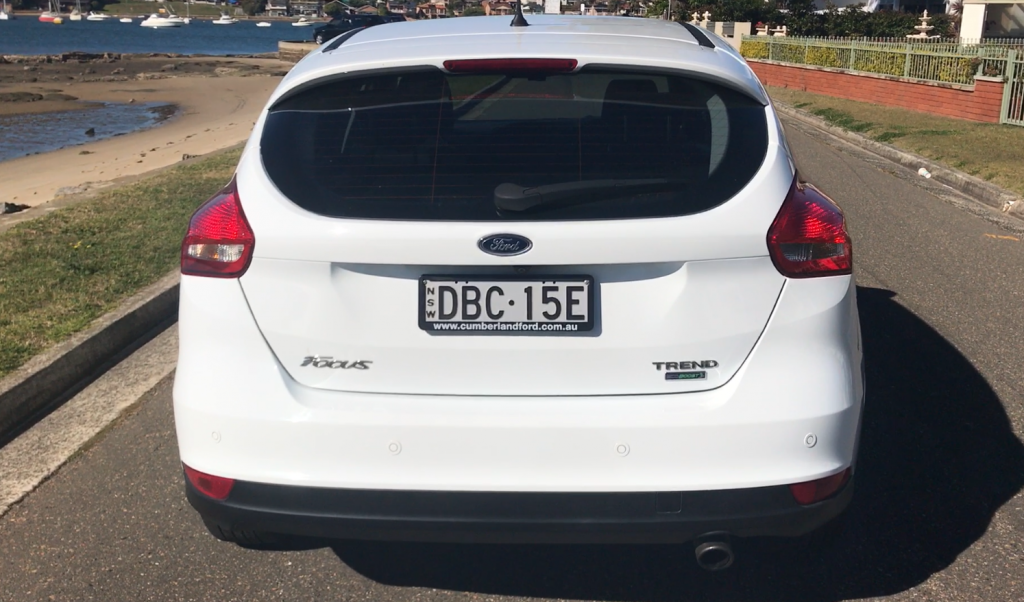 With a HEAVILY saturated hatchback market, it leaves people wondering, so why the Focus? Well I'll tell you why. First off, the American company didn't get the memo that hatchbacks are getting smaller and smaller by the day, so the Focus LZ, while still compact, has much more room than any competitor in its class – and for a guy like me at 6ft tall, that extra space is greatly appreciated.
Under the bonnet is a 1.5-litre 4-cylinder turbocharged Ecoboost engine that puts out a whopping 132kW of power and 240Nm of torque. Ecoboost.. Where have I heard that? Yep, that's the same engine tech in the new Mustang and a wide array of Ford vehicles. To put that into perspective, the base Mazda 3 arrives w
ith 114kW, Toyora Corolla with 103kW and the Volkswagen Golf with only 90kW of power. Although the Focus is a tad bit heavier, the power to weight ratio of the Focus easily passes the competitors in its class.
The punch in the Focus LZ is unexpected, it's almost on par with hot-hatch territory, I mean the Polo GTI has 141kW and the Veloster SR Turbo has 150kW – and although they are lighter vehicles, Ford ain't done half bad for a bone stock, bottom of the line hatchback. Fuel consumption, rated at 6.2L/100km on the combined cycle is a tem
pting figure. While most manufacturers make these obsurd claims, Ford wasn't too far off, with real world figures of combined highway and urban driving coming back at around 7.1L/100km.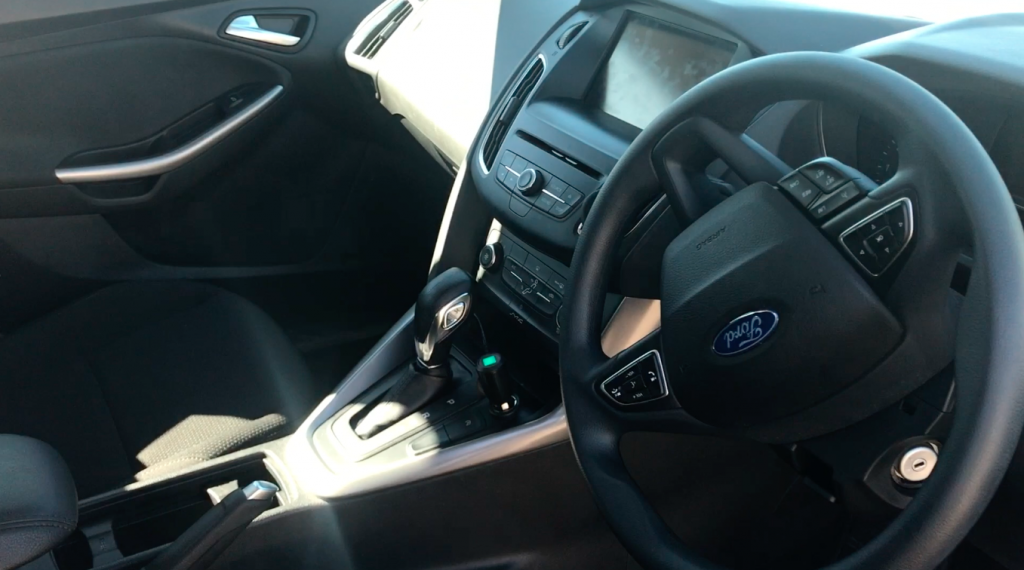 Those Michelin tyres also provide the Focus neat grip for its price tag. With the Active Torque Transfer system operating, understeer is minimised as much as possible. This system essentially moves more power to the outside wheel when it senses understeer to help push you back in. It works quite well for what it is, but incomparable to the LSD's on hot hatches. Thing is, I can't compare this car to the standard hatchbacks out there, instead I find myself bringing it back to hot hatch's again and again. It even has independent front and rear suspension.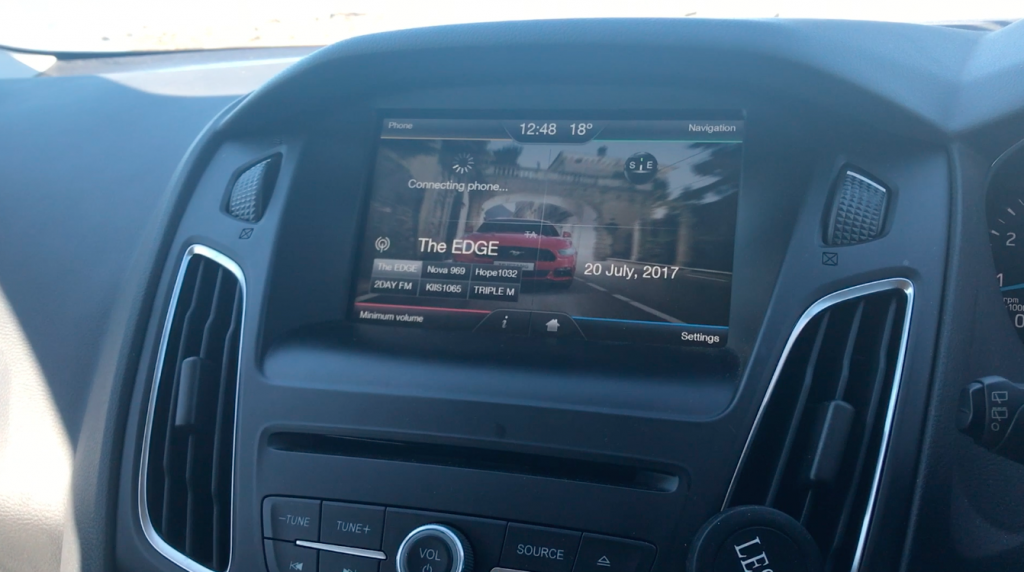 As for the interior, the Trend model gets comfy fabric seats and that nice new steering wheel layout that Ford is going with. Stock on all models from June 2016 is Sync 3 – which means capacitive touch screen with Apple Car Play and Android Auto. Pre-2016 models come with Sync 2, which aren't half bad, but Sync 3 will always prevail.
The ride itself is one that glides over bumps and potholes with ease. The thick profile tyres take the hit really well and unlike hot hatches with 17, 18 and even 19-inch rims, the 16's on the Focus Trend still look "trend-y", but provide much more cushion than anything else. Oh, and chuck it into sport mode and the tiny up/down gear buttons on the gear stick will come into play as you freely change gears until your hearts content, or until the engine has had enough.
Ford has also axed the previous dual-clutch transmission that has had an unbelievable amount of issues and gone back to a conventional 6-speed gearbox which works perfectly with no hassles. Alternatively, the Sport and Titanium trims, while still offering the same performance, gain the extra luxury features but will set you back at least another $3-5,000 more.
For a car that can now be bought as a dealer demo for around the $20,000 mark (almost brand new), you can't go wrong. Capped price servicing and Ford's free loan car arrangement tempt buyers even more. Forget Mazda, forget Toyota, forget Volkswagen. If you're after a little hatch that doesn't whinge and has that extra grunt that the others don't, then go the Focus. It's a no brainer really, plus you won't be as "basic" driving a standard Mazda 3 and VW Golf.