Our Rating
Huge power, huge torque, great handling, despite dated technology and price hikes since the R35 was first released. Tame when it wants to be, wild when it needs to be, it won't hesitate to take on any other supercar.
User Ratings (

0

Votes)
Rating system explained
Engine
The GT-R has always been the Japanese leader when it comes to engine figures. The engine now has a revised turbocharger, transmission calibration updates, retuning and more, allowing it to feel more refined.
The 3.8-litre twin-turbo V6 puts out a mind boggling 419kW of power which peaks at 6800rpm and 632Nm of torque from 3300-5800rpm. This power is driven to all four wheels, coupled to a six-speed dual-clutch flappy paddle gearbox (sadly no manual).
These are the power and torque figures you can expect to see in competing Lamborghini's, Porsche's, AMG's and so on. But here we have the added benefit of Nissan's reliability and the 4-seat practicality.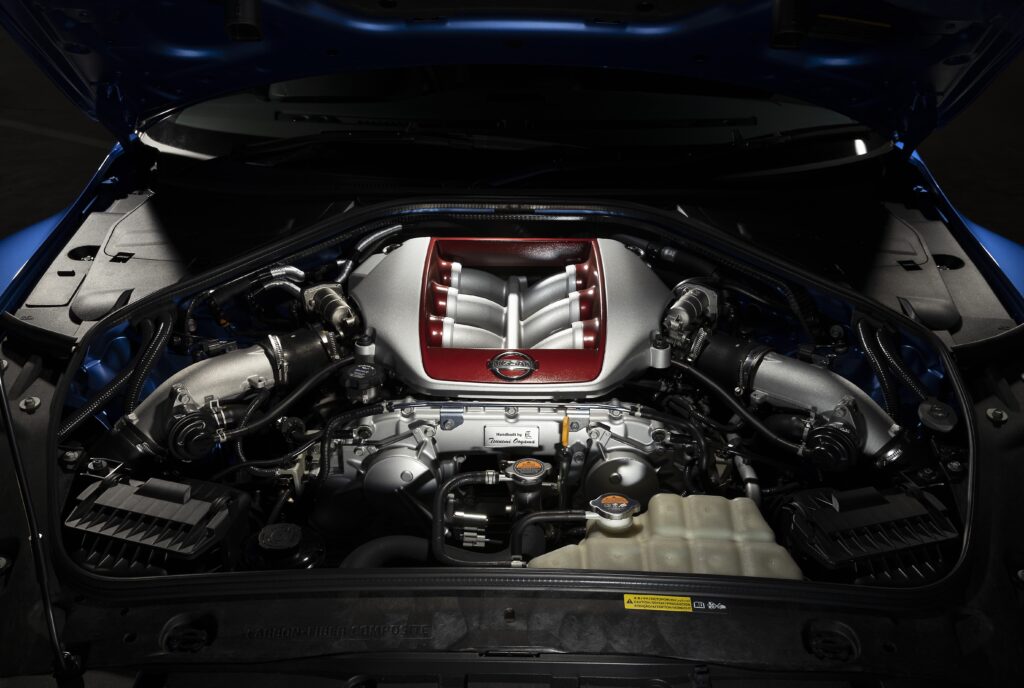 Performance
This will potentially be the most read aspect of this review and for good reason. The GT-R was made, is made, for performance. Now let's bear in mind that Nissan also has a ludicrous Nismo version which is almost double the price, at $378,000… But let's save that for another day as we focus on the 50th Anniversary Edition.
Now Nissan claims that the GT-R can do 0-100kmh in under 3 seconds, however, we have been unable to find anyone skilled or lucky enough to attain that figure. Our figures returned a 0-100kmh time of around 3.2-3.3 seconds. Forget the few milliseconds, the GT-R will knock you back in your seat like a windstorm and will leave you smiling for days each time you floor that right pedal.
Nissan also introduced Downshift Rev Matching, or DRM, which really adds an extra layer of raceyness to the GT-R. DRM works to enable the quicker downshifts from the powertrain. This is regardless of full ABS braking or not and can be used in the terrifying R drive setting. It essentially allows the car to stay in the optimal rev range so you are ready to fly out of corner exits with the perfectly matched engine/rpm speed.
Some additional figures we clocked:
0-60km/h: 1.84 seconds
0-100km/h: 3.28 seconds
60-110km/h: 2.03 seconds
1/4 mile: 11.21 seconds at 204.5km/h
The enhanced turbocharger is a welcome improvement as turbo lag is minimised – waiting for the turbo to spool is not as slow as many other turbo cars and boosts nicely. However, the gearbox requires sequential downshifts through the gears which makes multiple gear drop changes a tad slower. When roll racing, have the car in your desired gear beforehand!
The extra corner-exit punch now available ups the potency of GT-R in tighter on-road bends. The GT-R had tremendous corner carving grip and impressive tightness for a car weighing in almost 1800kg. We were lucky enough to test this on track and the way this semi-overweight handled itself on such a nimble track was remarkable. It stuck its nose into corners neatly and would exit swiftly without much over- or under-steer. The AWD system makes the GT-R feel like it's on rails even at 200kmh+ and around slight bends – it felt as if the car was travelling much slower (the goal of a race car).
Nissan has done well to suppress the impact that those almost 2 tonnes have on performance. It would be difficult to see them put the GT-R on a diet as it would mean starting from scratch, changing the construction of the shell, production line and so on – but we would all love to see a sub 1600kg GT-R just like the good old days (although I know well and true that this may be impossible for the GT-R team)!
Given the V6 engine, the exhaust will not be as exciting as a V8, and could definitely do with more cracks and pops, but the titanium tips are an awesome touch that enhance the GT-R.
The GT-R no doubt impressed in every way and has a unique characteristic in that it can slay corners around tight bends, but also annihilate a quarter mile with ease. The amount of performance in this 200k car is astonishing as it contends with some of the big hitters that are worth much, much more.
Fuel Economy
Fuel economy may be the least important consideration when buying a car of this nature, but here are the figures. Nissan's official fuel economy rating on the combined cycle is 12.0L/100km. For the power this car produces, that's a remarkable figure.
Our testing returned figures of around 13.5L/100km on the combined cycle which was remarkably close to the rated figure. In urban driving, this figure deeped to well over 16L/100km, as expected in city driving.
This goes without saying, but please only put 98 RON in the GT-R. The fuel tank capacity is 74 litres, so at least 4-500km before the fuel light starts flashing.
Interior & Technology
The interior has been spiced up for the 50th Anniversary Edition as it aims to close the gap with its European adversaries in the luxury game. The interior is wrapped in two-tone grey and light and light grey leather upholstery, which Nissan has titled "Twilight Grey" and it comes standard with this edition.
The head unit is a dated 8.0-inch touch screen system which does not have Apple CarPlay or Android Auto – it actually doesn't even have a digital radio. When discussing this precise matter with the Head of Product for Nissan, I was told something along the lines of "is isn't a priority for GT-R buyers, who still buy it regardless. Plus it would mean additional costs for us to change it". Personally, the GT-R as well as the 370Z need serious interior updates.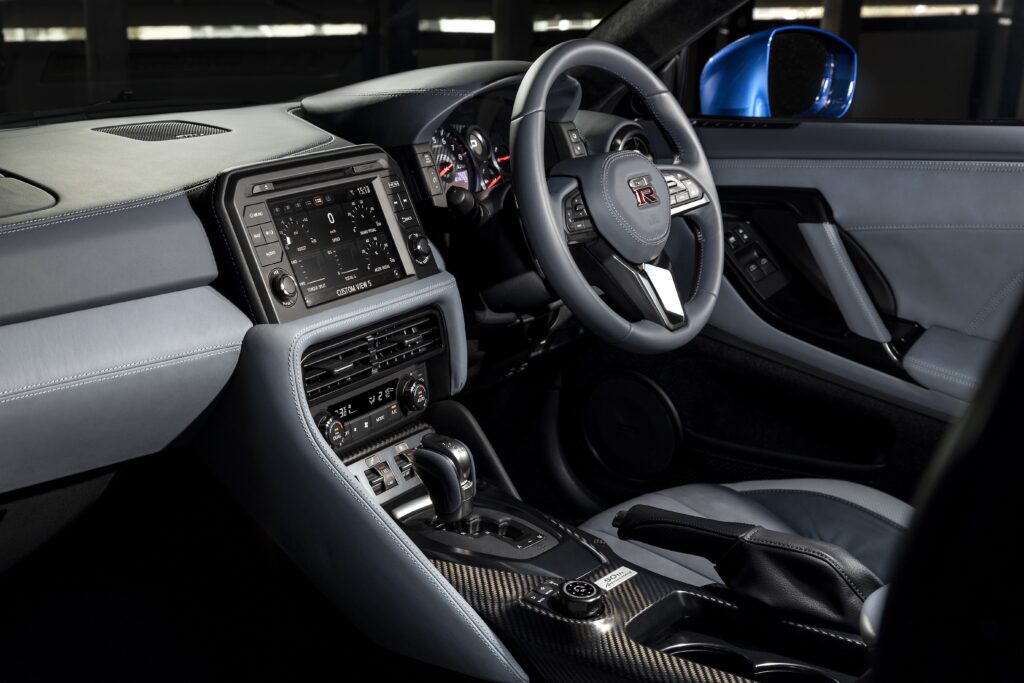 Nissan has cleaned up the head unit physical buttons on the dash over the years to incorporate more functions into the screen, resulting in less clutter. The performance readouts and gauges are quite cool though with the transmission oil temparature, engine oil temperature, brake pedal, speed, G meter, boost and more – which can be customised to your own liking.
Below the climate control there is the notorious Nissan switch with the 3 driving modes: Comfort, Neutral and Race mode (which amps up the powertrain, suspension and traction contrl system).
There is also a 50th Anniversary Edition badge on the centre console which is a nice tough, surrounded by carbon fibre looking plastic around it (unclear whether this is proper carbon fibre). A hand controller sits near, providing an easy to use system for the navigation and most of the screen's functions. Some other systems are more refined but it is still better than not having a controllable cluster.
Yes this is a coupe, so you will be squashed at the back, but it's better than a 2-seater if you need the extra passenger space! The cushioning on the seats inside is remarkable as it feels somewhat like a lazy boy couch.. in a supercar! There is 315 litres of boot space in the back which goes fairly deep and seems like it could fit a decent sized suitcase.
There is also an 11-speaker Bose system which provides crystal clear sound and a very impressive bass on the low end. Given the small coupe cockpit size, 11-speakers is brilliant.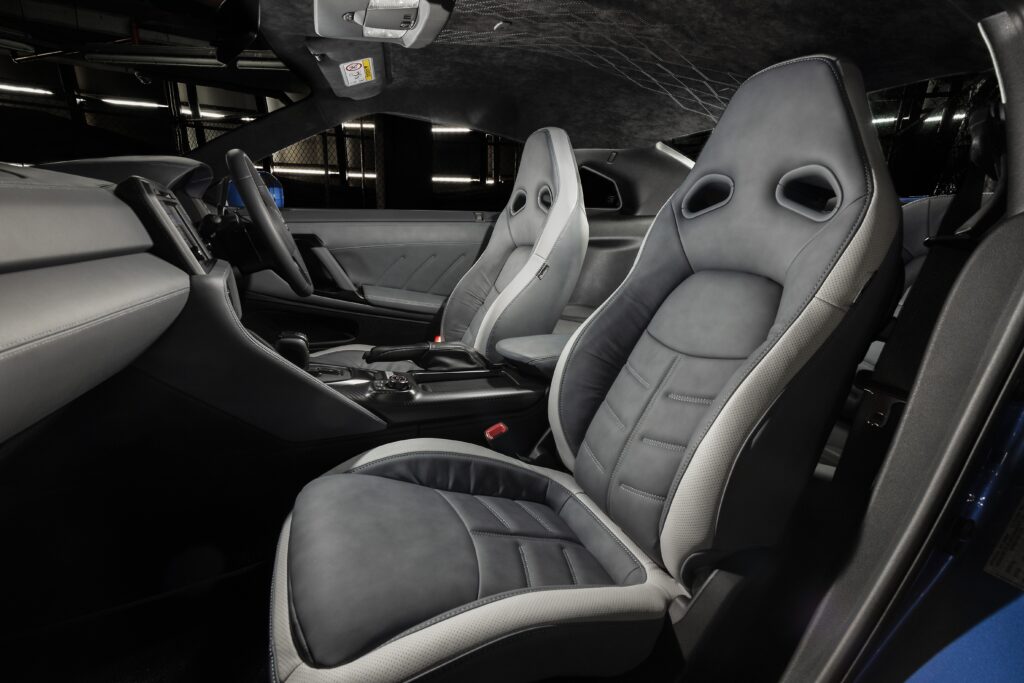 Safety
The GT-R lacks plenty of modern safety features that most cars have nowadays.
There is no lane keeping assist or blind sport monitor or active cruise control, which makes me wonder what it's ANCAP feature would be (not very good).
Most modern cars have all these features embedded into the sensors behing the rear view mirror, which would be a welcome addition to upcoming GT-R's.
Ride & Comfort
We drove the GT-R in varied conditions, in the city, on the motorway and even on the track and we are pleased with how versatile it can be.
In Comfort mode, everything is smooth and gentle and behaving like a daily vehicle (which this car can easily be). But then in R Mode, everything changes and this monster comes alive – and that's exactly what I love about it. The option to frighten my passengers by just flipping the switch, and then calmly picking up the kids when needed.
The transmission has to go sequentially down the gears, which is fine in most driving situations, but turning into the overtaking lane and kicking down just takes a tad longer.
Simply put, the GT-R can act as a track weapon and also be an incredibly comfortable daily driver. This is where it takes the cake over other 2-seat, road hugging supercars. The ground clearance is not abd at all and the ride is smooth as ever when cruising. It is a versatile machine that can basically do it all.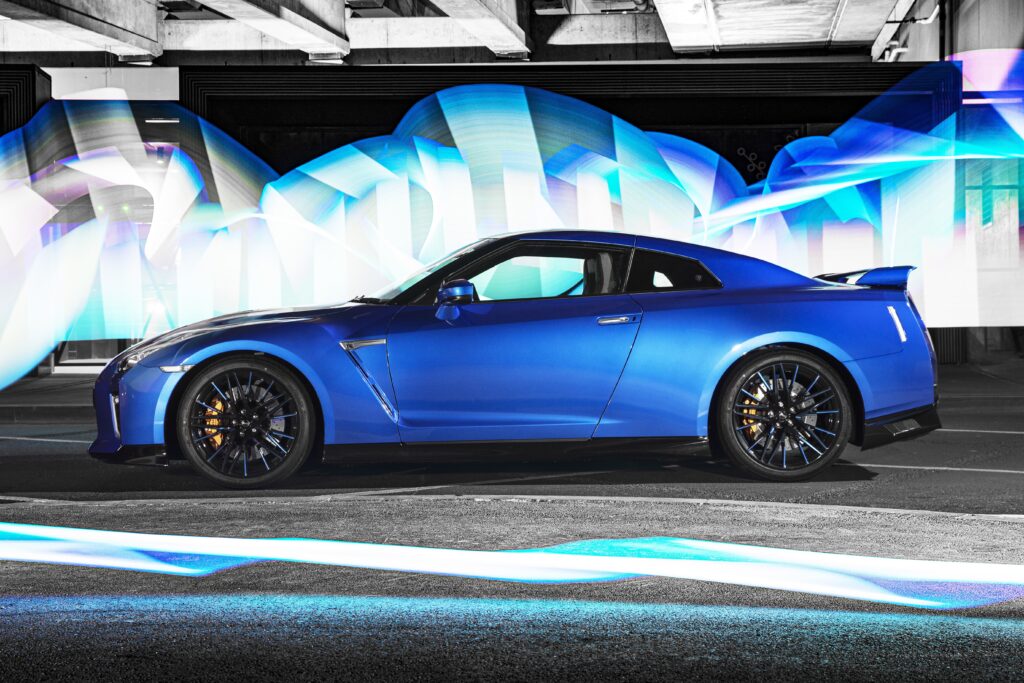 Warranty & Servicing
Nissan offers 5 years of manufacturer's warranty – the 5 years that we love to see as the minimum expected warranty for vehicles. It is incredibly difficult to find a supercar with this warranty, but with Mercedes-Benz now offering 5 years, this means AMG models are covered for much longer.
Servicing is as you would expect with a supercar, potentially in the thousands for major services, but not nearly as ludicrous as the more exotic competitors.
Pricing
This is where things get interesting. The 50th Anniversary Edition comes in at $209,000 plus on-road costs (add an extra $7k+ for on-roads). This sits above the entry level GT-R which comes in at $193,800 and below the ludicrous Nismo and top-spec GT-R (before the Nismo) which sits at $247,000.
Interestingly, when the GT-R was first released in 2009, it had an asking price of $155,800 for the base spec. We have since seen a 25% increase in price since that time. Long gone are the days of sub 100k dealer demo GT-R's sadly!
Overall
The GT-R 50th Anniversary Edition comes with stylistic changes with the Bayside Blue colouring and white stripes which make it stand out given its sentimental value to the Wangan Blue of the R34 GT-R.
The ability for this car to transform from a track beast to a school commuter is remarkable and the list of technological features is beyond. Technological updates are needed, along with changes to downshifts which would help, but other than that it is the perfect example of a supercar that does it all.
See our video of the GT-R and Z 50th Anniversary event:
Exhaust Sound Comparison:
Exterior Tour:
Interior Tour:
Engine Tour:
All Settings Head Unit & Dashboard: