Volvo's newest SUV, the XC40 was revealed earlier today.. And not by ordinary means.. It was revealed via live stream on Volvo's Facebook page.
Targeting the premium small SUV market the XC40 will offer a range of different engines, including petrol, diesel, plug-in hybrid and electrical. The petrol version delivers 182Kw and 350Nm of torque, while the self-starting diesel offers 140Kw and 400Nm. The plug-in hybrid and electric version will all be added at a later date.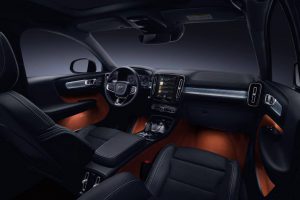 Previously claiming that the XC40 will be the safest car in its market segment it offers many advanced safety features including semi-automated driving functionality, run-off protection, cross-traffic alert, 360-degree parking cameras and autonomous emergency braking.
The XC40 will also have the most customisable interior of all Volvo cars on sale offering many new colour palettes and materials. Storage areas under the seats and in the doors, plus a removable rubbish bin between the seats have been added to optimise the space inside the compact SUV. Another few features include a wireless charging pad and an in-car delivery system, which will allow your car to receive parcels for you.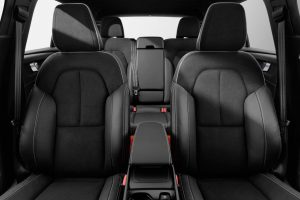 Although no official figures have been given the XC40 is expected to be offered for around $40,000 in Australia.