On its return to Le Mans, the Formula One world experienced something truly amazing this weekend.
We saw countless cars crash in the first few corners, the championship leader almost taken out of the race, riveting comebacks from the back of the grid, varying pit strategies and underdogs making the points..
But, the most exciting thing to happen all weekend at the 2018 French Grand Prix was the unveiling of the 2018 Formula 1 Fire Safety Car.
It's not the usual Mercedes AMG, or even the new Renault's at the Monaco Grand Prix.. It is a 2006 Nissan Murano Ti-L boasting a 3.5-litre V6 engine with 172kW of power (or 234 horsepower) and 318Nm of torque! The free-revving V6 is naturally aspirated with a CVT automatic gearbox.
Here it is up and close with the writing "FAST FIRE CAR" splattered on the side, reiterating that this car is not only a fire car, but that it is FAST.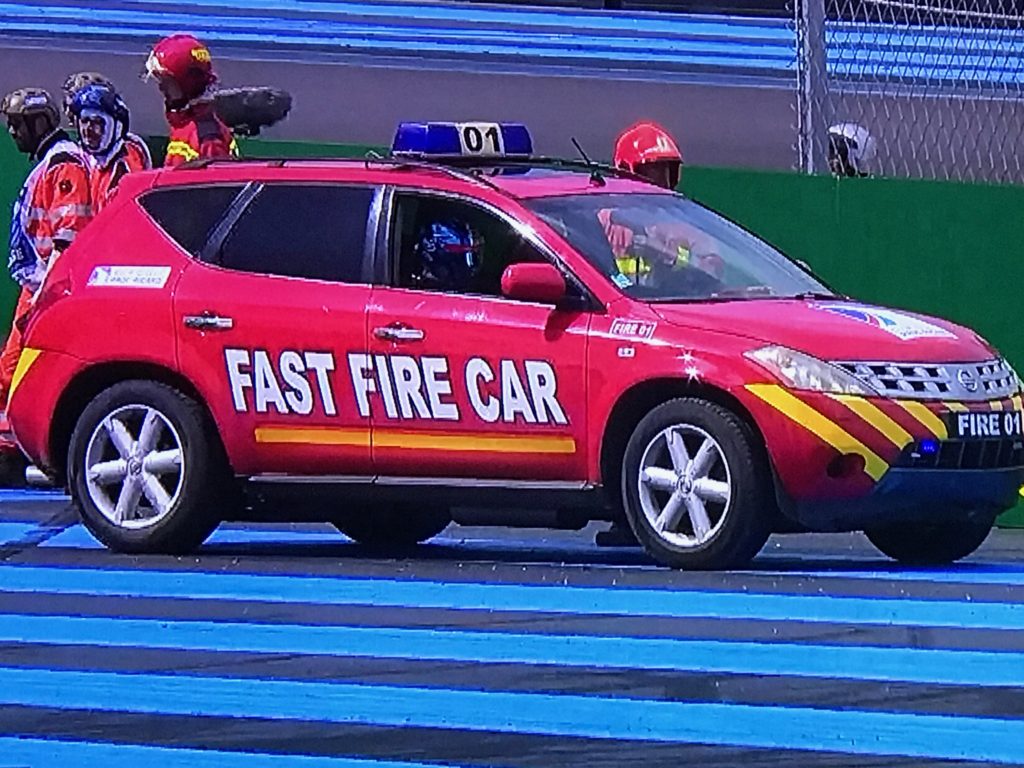 We are all so excited to see the Murano make its claim to fame throughout the remainder of the 2018 Formula 1 Championship. FIRE01 is a true HERO giving all of Japan something to cheer for when Honda inevitably lets them down.
WARNING: Although the Murano appeared at the French Grand Prix, it is NOT the new Fire Safety Car. For those taking this article seriously – it is satirical.